Guess what? It's almost summer! Yes, seriously. Yeah, I know the official start of summer is sometime at the end of June but it always feels like earlier to me, so I'm just going to pretend…
Let me start off by saying that I meant to post this on Sunday. I had it all set up to automatically post and then…what? It didn't post. It was probably a mistake on my part, but I'm still kind of annoyed. I didn't realize it until this Tuesday, so I'm posting it today to follow the Sunday/Wednesday post schedule. So that's why I already broke the schedule😂
I love summer. Beaches, camp, no school, hanging out with friends…and of course, reading. It's weird, I know some people who DON'T READ ALL SUMMER and I don't get it at all. Why wouldn't you take advantage of all that free time and read?
I've been wanting to do this post for a while…I have so many books on my tbr that I never read, so maybe this will make me read them 😂 Anyway, so I was scrolling through the wordpress reader and I saw May's post here, if you haven't seen her blog you should definitely check it out :). She did a summer tbr post and I got kind of inspired (I swear I'm not copying…) But now everyone's doing summer tbrs too, so thank you to everyone who posted one! I'm inspired…:)
So here's my summer tbr (it's kind of long…oops…) and I think I'll do a follow up post later saying which books I actually read and what I thought about them. (sorry if most of these are YA 😂)
Contemperary/Romance YA
(all images from goodreads)
Windfall by Jennifer E. Smith- so I've read other books by her, and they were pretty good quick reads that were light and fun. Windfall seems pretty cool because it's a pretty unlikely situation for me to be in (winning the lottery) and it would be interesting to think about what I would do too.
Once and For All by Sarah Dessen- I'm so excited to read this! It doesn't come out until the beginning of June, though. Sarah Dessen seems like a good beach read-light and fun. Hopefully her new book will be as good as her other ones…the later they were published, the better they got, so I kind of have big expectations.
Always and Forever, Laura Jean by Jenny Han-I read the first two books in the series, but I think I'll have to re-read them because I kind of forgot what happened… I know they were good, and I hope the last book is as good too.
Amy and Roger's Epic Detour by Morgan Matson- I've read a few of Morgan Matson's books (Since You've Been Gone, The Unexpected Everything) and they were pretty good, if a little cheesy. They're good light, summer reads to read pretty quickly (or that might just be me, I read really fast.)
How to Be Brave by E. Katherine Kottaras- I haven't read any other books by this author (are there any? idk) but it sounds good and a light, fun read. Plus, I like reading books with bucket lists.
Going Geek by Charlotte Huang- I haven't read any books by her either, but I've had Going Geek on my tbr for a while and I want to read it! I hope it's as good as I've been hoping 🙂 Also I'm pretty much a geek so I think I'll relate 😂
---
Books that I want to reread
I'm kind of weird in that I really love rereading books, but don't blame me because I get SO INTO some books and there's nothing quite like rereading. These are at the lowest spot on my tbr but I still really want to read them.
(all images from goodreads)
The Boys in the Boat by Daniel James Brown- I read this a few years ago, so I can't really remember much but I remember really liking it. It's kind of a long read, but sometimes I'm in the mood for long/informative reads (like Born to Run-if you haven't read it, you should. It's really good.) Anyways, I was just thinking about this book and decided, hey, why not read it again?
The Book Thief by Markus Zusak- Ivy and I have raved about this book A LOT and for a good reason. It's really, really good, and it's one of those books you have to read more than once to get the full effect. I think I've read it 3 times … time for another reread! (I have really weird logic 😂😂)
Throne of Glass (series) by Sarah J. Maas- Oh my gosh, I have raved SO MUCH about tog/acotar and Sarah J. Maas. She's an AMAZING writer and all her books are amazing!! The next book in the Throne of Glass series is coming out soon (in like September) so I want to reread so I get the full effect.
The Sisterhood of the Traveling Pants  (series) by Anne Brashares- I've read this series so many times (don't judge 😂😂) It's sweet, funny, and just great all around. Yes, the concept might be *kind of* weird but you have to get past that and it's amazing. I feel like it's kind of a modern classic.
---
Other books that I want to read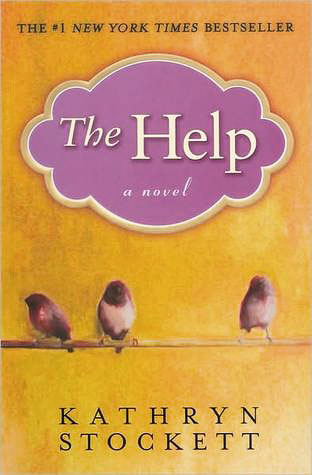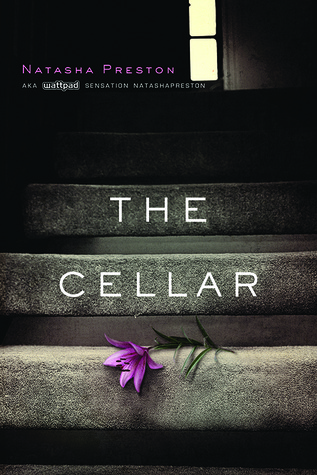 (all images from goodreads)
The Help by Katherine Stockett- I feel like everyone has read this but me! It sounds really good and I've wanted to read it for a while, so hopefully I'll have time this summer. Also I think it's a movie too, so maybe I'll watch the movie afterwards (even though the movie is pretty much never as good as the book, except  *maybe* The Book Thief because the movie was really good.)
To Kill a Mockingbird by Harper Lee- This is another book that pretty much everyone but me has read. I've heard it's really good, but sometimes it's hard for me to read classics (probably because I don't really read them) so I'm going to give it a try. Also I know I'll have to read it for school next year, so I want to be familiar(ish) with it, as much as I can be.
The Cellar by Natasha Preston- Hmm, I'm not really sure how I'll like this book, but it's a thriller, and I usually like them (as long as they aren't too creepy.) I've seen a lot of people reading it this year and I've looked at reading it for a while, so I hope this summer I have time.
Out of the Easy by Ruta Sepetys- Ruta Sepetys is AMAZING. If you haven't read any of her books (Between Shades of Gray and Salt to the Sea) you have to. They were so so good. I'm not usually a historical fiction person, but I totally am when I read Ruta Sepetys. I've been wanting to read Out of the Easy for a while now and I need want to read it this summer.
A Man Called Ove by Frederick Backman- This book has been getting a lot of hype this year, and I can see why. I read Britt-Marie Was Here, by the same author, and it was so good. It was super sweet and funny and heartfelt. It's not the type of book I normally read, but I loved it. I really hope that A Man Called Ove is as good or better.
The Five People You Meet in Heaven by Mitch Albom- So my teacher actually recommended this to me when I said that I loved The Sun is Also a Star by Nicola Yoon (if you haven't read that, READ IT, it's so good.) I love books where everything and everyone is connected, and pretty much the only other book I read like that was I'll Be There (which is also AMAZING.) So I have high hopes for The Five People You Meet in Heaven.
Yes, I know this is like 20+ books, and I probably won't be able to read all of them, I'm going to try! Break is long, and I have a lot of free time so hopefully I'll read most of them (*fingers crossed*)
What books are on your tbr? Have you read any of these books? Was the Book Thief movie as good as the book??? I'd love to know! 🙂
xx,
p.s. Ivy's going on a mini-hiatus (for a few weeks) so the posts will mostly be from me 🙂